Innovation Campus Lemgo

Centrum industrial IT

A huge network of partners
Innovation Campus Lemgo
INDIN 2023 conference site is located on Innovation Campus Lemgo.
Innovation Campus Lemgo
Campusallee 6
D-32657 Lemgo
Innovation Campus Lemgo (ICL) is a technology and education campus focusing sustainable partnerships through spatial and content-related networking in ICL triad EDUCATION - RESEARCH - ECONOMY with close links to the surrounding society. At Innovation Campus Lemgo, the entire innovation chain of the digital economy is concentrated in one place - from vocational orientation, education and training, over academic studies as well as research and development up to the settlement of corporates and start-ups. This results in innovative solutions to current and future challenges in the cross-cutting themes of digitalization, innovation and sustainability in the clusters of intelligent automation, smart food technology, smart energy/mobility, medical and health technology and smart wood technology.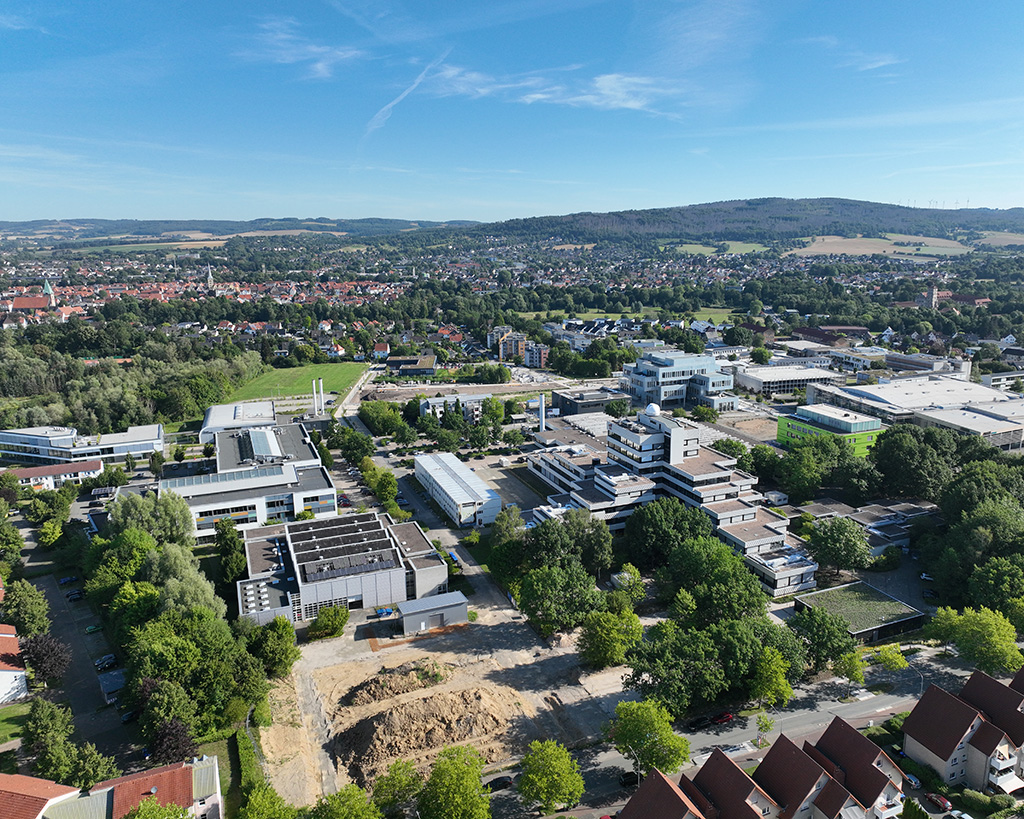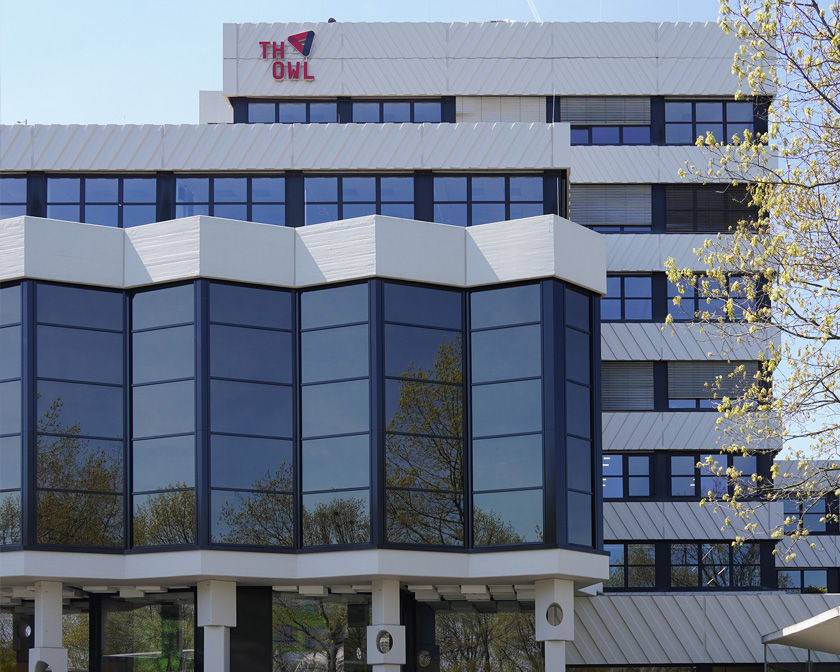 OWL University of Applied Sciences and Arts (TH OWL)
OWL University of Applied Sciences and Arts (TH OWL) is a strong research university for applied sciences, which offers around 60 bachelor's and master's degree programs as well as doctoral programs at three locations. It is firmly anchored in Ostwestfalen-Lippe, a lively and economically strong region in the north-east of North Rhine-Westphalia.
TH OWL is creative, innovative and sustainable. It lives through the diversity of its departments, which are technically, economically, creatively and artistically oriented.
Institute industrial IT
Institute Industrial IT (inIT) of Technische Hochschule OWL is one of the leading research institutions in the field of industrial information technology and thus one of the formative research institutes in the leading-edge cluster "it's OWL - Intelligent Technical Systems OstWestfalen-Lippe". Industrial communication, image processing, and authentication, computer intelligence, and human-technology interaction are among the institute's fields of expertise. Since its founding in 2006, the institute has raised more than 40 million euros in third-party funding to support research and development. On average, the annual volume of third-party funding is a remarkable 3.1 million euros. Currently, around 65 employees are working on publicly funded research projects and industrial commissioned research projects. In total, more than 160 bilateral and publicly funded research projects have already been carried out.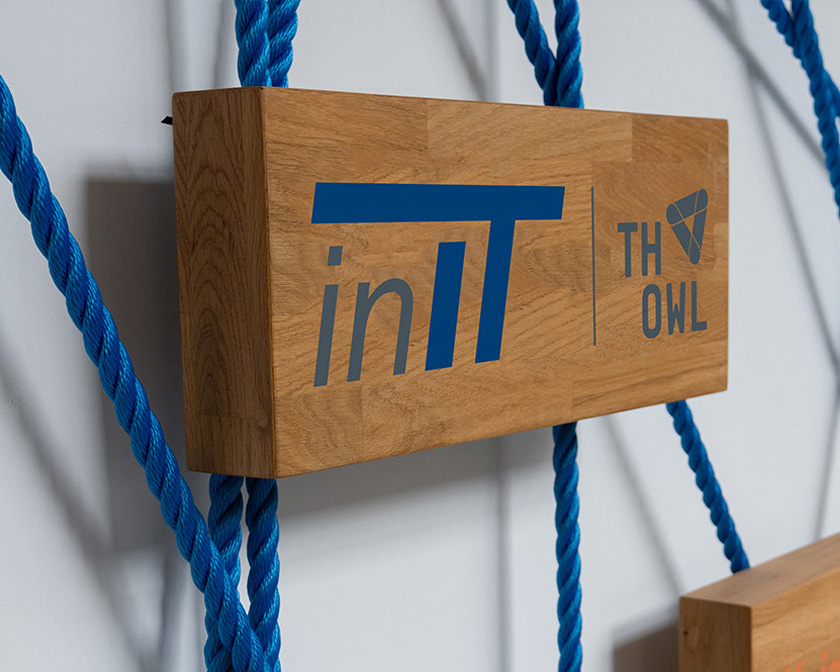 Fraunhofer IOSB-INA
Fraunhofer-Gesellschaft is the largest organization for applied research in Europe. The research fields are based on society and industry needs: health, safety, communication, mobility, energy and the environment. All in all, more than 30,000 people work in 76 locations across Germany.
Fraunhofer IOSB-INA is the location for Industrial Automation Technologies of the Fraunhofer Institute for Optronics, Systems Engineering and Image Exploitation. As a leading research institution in the field of industrial automation with approx. 100 employees, Fraunhofer in Lemgo conducts research and develops solutions in the fields of secure real-time networking, data analysis, symbolic optimization and user-friendly design of intelligent technical systems.
Centrum industrial IT
Centrum Industrial IT (CIIT) is Germanys' first science to business centre in the area of industrial automation. It consists of partners coming from Industry, Science and Research, who represent the entire value chain. We work together towards new technological solutions with focus on Industry 4.0 on a pre-competitive level. Our main topics are the digital twin (Asset Administration Shell), Artificial Intelligence, technologies for interoperability (eg. 5G, OPC UA) and new business models.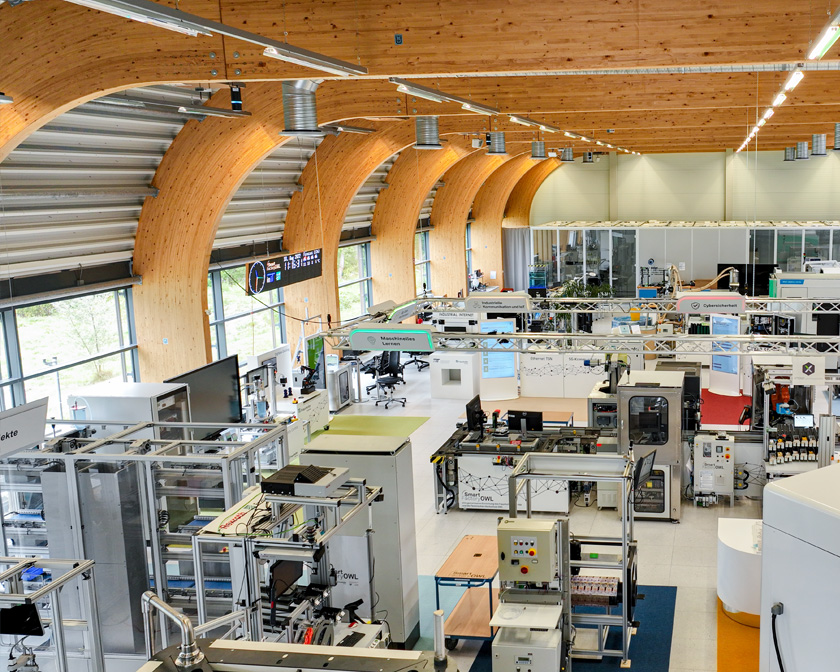 SmartFactoryOWL
SmartFactoryOWL is a living lab for industry 4.0 in the technology region of Ostwestfalen-Lippe that provides companies, students and research institutions extensive testing and developing possibilities. The joint institution of Fraunhofer IOSB-INA and the OWL University of Applied Sciences and Arts in Lemgo offers collaboration and services on three fields: research, qualification and transfer of advanced production technologies into the daily business. Moreover, SmartFactoryOWL gives answers to many questions and inspiration for individual development, demonstrating technologies in a unique Industry 4.0 infrastructure. On highly attractive facilities for research, production and education, the scientific staff informs about research results in the areas of digital transformation of the industry, future of work and process optimization. On a production and innovation area of 2000sqm, technologies are presented to experience their benefits first hand and under realistic conditions. SmartFactoryOWL assists companies to identify fields of action in the transfer of knowledge and technology and in the implementation of projects, by matching them with experts in a highly effective way.
InnovationSpin
Through future-oriented architecture, shared challenges and an infrastructure that invites people to do things, a lighthouse and an important think tank for the new small and medium-sized businesses in UrbanLand OWL is created. The district of Lippe, the Paderborn-Lippe District Craftsmen's Association and OWL University of Applied Sciences and Arts are creating an environment in which people from different disciplines can talk and share their knowledge by setting up and sharing laboratories and creative room concepts. This creates potential for start-ups and innovations beyond the individual institutions and serves as a model for the new medium-sized businesses in UrbanLand OWL. The building concept was developed by an interdisciplinary team. The architecture follows the guiding principle of cooperation. This can be seen in the interplay of open and closed areas and future workshops, which invite people from the region to the InnovationSPIN and enable exchange. The architecture creates space for cooperation and innovation.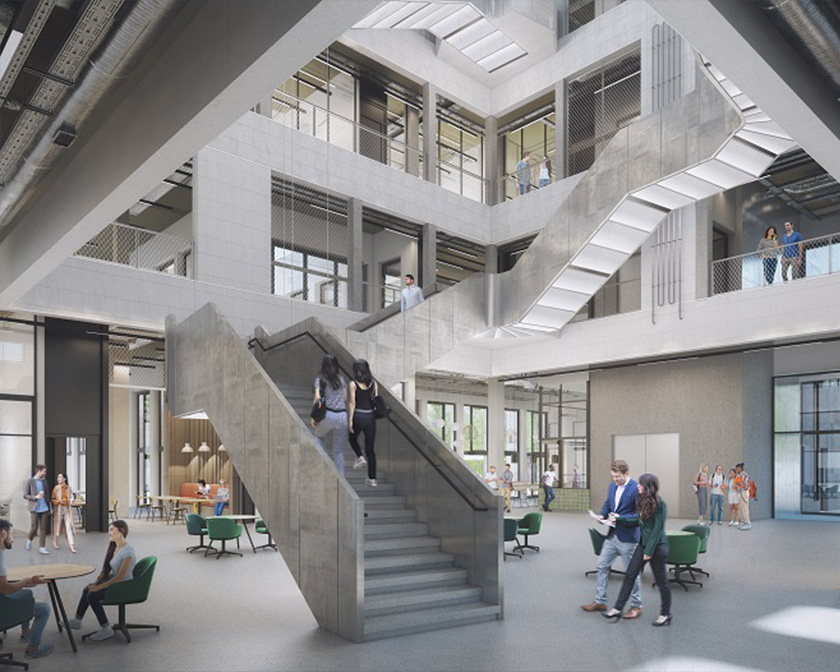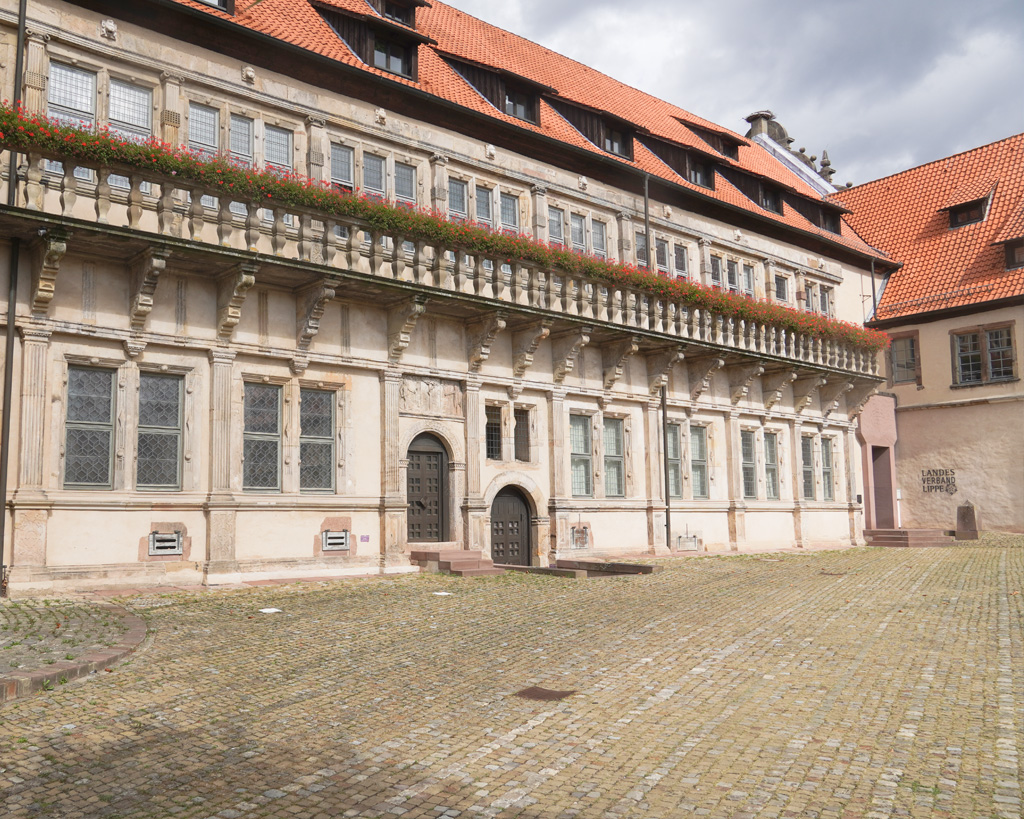 Brake Castle
Brake Castle was built in the Renaissance style from 1584 as the residence of the Counts of Lippe. It is surrounded by a moat and stands on the foundation walls of one of the largest medieval castles in northern Germany. The prominent tower makes it a landmark of the old Hanseatic town of Lemgo, visible from afar. The buildings in the immediate vicinity of the castle still convey an impressive image of an early modern residence, which includes the domain, three historic mills and a washhouse.
The builder of the Renaissance castle was Count Simon VI zur Lippe (1554-1613). As an envoy, court councillor and art agent of Emperor Rudolf II, he often stayed at the Prague court and in the Netherlands. Simon represented the type of the educated Renaissance prince who was interested in art and science. He owned a collection of paintings and an extensive library. He watched the stars from his castle tower.
The present appearance of the castle is the result of changes and reconstructions. In the 19th century, the west wing was demolished, the inventory of the castle was auctioned off and a princely model brewery was established in the east wing.
Brake Castle was the seat of the administration of Lemgo County since 1932 and was taken over by the Lippe Regional Association in 1973. The Weser Renaissance Museum was established in one part in 1986.